It is the most requested procedure for remodeling and redefining the body contour. Its objective is the reduction in centimeters of the aspirated areas and repositioning or grafting of the fatty tissue extracted from the patient himself in those areas where it is necessary to harmonize the body contour, such as buttocks, calves, thighs, etc. 
It is done by suctioning the excess fat from unsightly areas that have not been able to be eliminated with a healthy diet and exercise.
At Girestetic, many of our patients benefit from laser-assisted liposculpture, since this technology allows us a notable improvement in the liposuction technique, incorporating the term of atraumatic or less traumatic cosmetic surgery, favoring not only the cases of patients who have never been engaged in this type of procedure, as well as secondary liposuction cases.
Benefits of laser liposuction:
Less surgical trauma.

Less pain

Less bleeding

Less bruising and ecchymosis.

Less edema.

Good retraction of the skin.

Short postoperative recovery period.

Outpatient management in most cases.
Areas that can be worked on:
Upper and lower abdomen.

Waist.

High hip.

Low hip.

Chest.

Axillary region, lateral aspect of the breasts.

High and low back.

Arms.

Thighs and holster area.

Inner thighs and knees.

Buttocks.

Calves and ankles.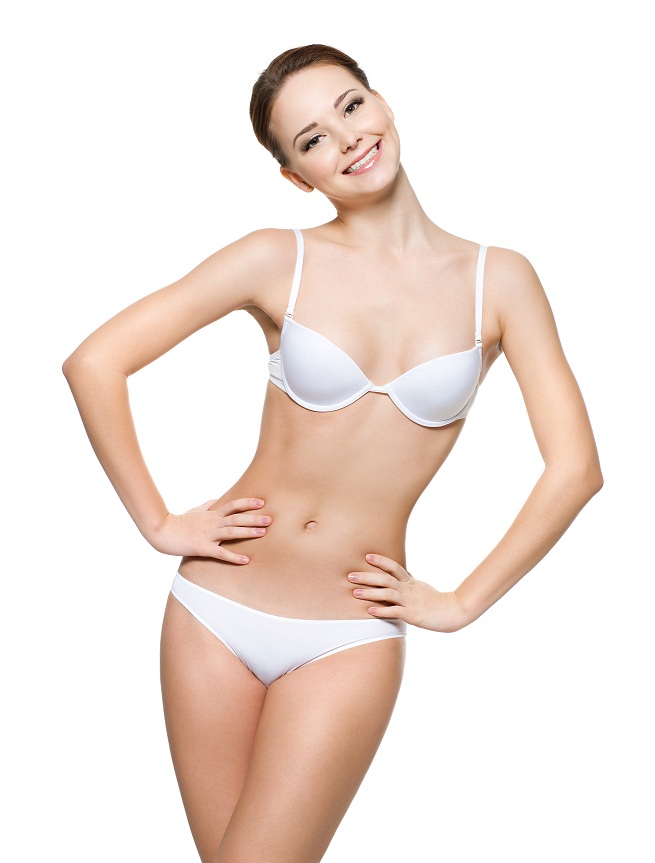 Liposuction Benefits:
Total body contour refinement

Refinement of side contours: waist, hips, back, sub-axillary.

Improved contouring of buttocks, thighs 

Advanced cellulite improvement

With the necessary care of the areas operated, they will not deform again, as much of the adipose tissue has been removed and fat cells have very little capacity to reproduce again.

The results can be observed very soon despite the edema of the postoperative in liposuction.
Ideal candidates:
Adults with fat accumulations, without great overweight and  firm, elastic skin, good muscle tone.

Non-smokers.
Procedure:
The first thing is the very thorough and delicate marking of the areas in which fat is to be extracted and in which it will be deposited, we usually use different colors of markers.

Depending on the area to be treated, the patient is placed on the procedure table, may be sedated or local anesthesia

The points of cannulas  entrance are marked and the anesthetic solution is placed.

If the laser-assisted procedure is to be performed, the areas are treated with laser .

If fat collection is necessary to graft it, we first take the grease and then pass the laser.

Aspiration of all possible fat following safe surgery protocols.

Closing the entries.

Placing soft-compressed stretch garment.

Recovery room.

The duration of the procedure is 2-3 hrs. depending on the areas to work.
Postoperative care:
Use the indicated medication.

Use the compression girdle for the indicated time (approx. 4 to 6 weeks) to control the edema and help the skin to adapt to the new contour.

Just remove the garment for grooming.

Keep resting for at least 3 days.

After 5 to 7 days, manual lymphatic drainage/ultrasound should be started every two or three days for approximately 10 sessions, to achieve the ideal result and recovery is as fast as possible.

Avoid being exposed to sunlight for at least 2 months.

Avoid consuming alcohol/tobacco (or any non-prescription medication).

Not having baths with a tub during the first week.

Recovery time approximately 7 to 10 days.
Additional Recommendations: 
Remember  that liposculpture does not solve the problem right away, but beautifies and harmonizes the body contour that we already have. It is important to change your lifestyle, incorporating healthy nutritional habits and adequate exercises so that the result is permanent.

Don't have liposculpture if you don't have complete lab work. Evaluate hemoglobin levels, hematocrit, coagulation profile, bleeding time, blood group, glucose, creatinine, serology, HIV, COVID test, among others. It is necessary to have a consultation with the cardiologist who will perform the corresponding surgical risk test in addition to a complete medical history. Although the result is seen soon, the improvement is steady, up to 6 months after liposuction. 
Contraindications: 
Sagging or excess skin. In this case, it will be necessary to perform another type of intervention (Lipoabdominoplasty or dermolipectomy).

 Chronic uncontrolled diseases such as decompensated diabetes. 

Patients with coagulation or anticoagulation disorders.