Radiofrequency is a form of energy that through electromagnetic radiation causes a heating of the skin in its different layers, working very well in the dermis (deep), preserving the epidermis (surface).
It has various uses in aesthetics and its objective is to improve skin turgor and elasticity by tightening the elastic and collagen fibers of the dermis, reducing the signs of skin aging.
The improvement in skin contour and texture occurs naturally through the stimulation of collagen itself.
The system is suitable to treat from a small area to a large area and acts deeply on the skin through the application of controlled heat without damaging it. A device is used with a radiofrequency generator that is directed towards the tissue to be treated utilizing a treatment tip .
Benefits:
Immediate collagen contraction.

Remodeling of existing collagen.

Stimulation of collagen-producing cells to produce it in greater quantity and of better quality.

Effect of continuous improvement over time.

Results from the first application.

It works on all skin types without prejudice to the phototype.

Great safety without side effects.

Non-invasive.

Non-surgical.

No injections.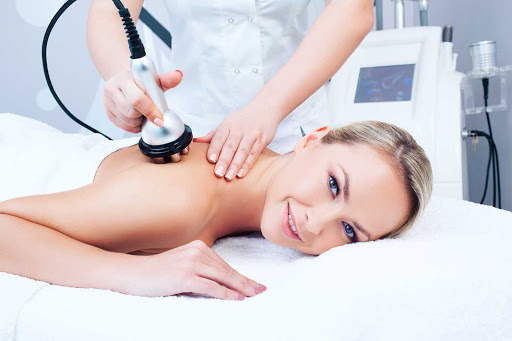 Body Areas:
Neckline.

Abdomen.

The inner side of the arms.

Inner thighs.
Immediate results:
The skin will feel  smoother, firmer, and more elastic immediately after the treatment and the improvement continues,since after the procedure, the effects on the skin will continue to be noticed as a result of the new production and increase of collagen.

Additional effects such as contour enhancement will also continue for 3-6 months.
Consider:
During the treatment, a brief sensation of heat is felt each time the equipment emits radiofrequency energy to the inner layers of the skin. This means that the collagen is being stimulated and firmed.
The treatment does not require time to rest.
Treatments can last between 6 and 8 sessions, with intervals of 10 to 20 days between sessions.
Some people may have mild (pink) erythema for a day or two and it will go away quickly.