As a consequence of multiple situations like aging, weight fluctuations, little exercise, etc. the anatomy of the arms is affected. While exercise can strengthen and improve muscle tone in this area, it cannot solve the problem of excess skin that has lost elasticity. 
Brachioplasty is a procedure designed to reshape the skin and fatty components of the arm by removing loose skin and excess fat to obtain a more toned and balanced brachial contour. 
Benefits: 
Improving the shape and firmness (more toned appearance) of the arms.

Decreasing the diameter (thinning of it). 

Eliminating excess skin and stretch marks. 

Decreasing the incidence of humidity and eczema due to excess skin. 

Lasting results over time.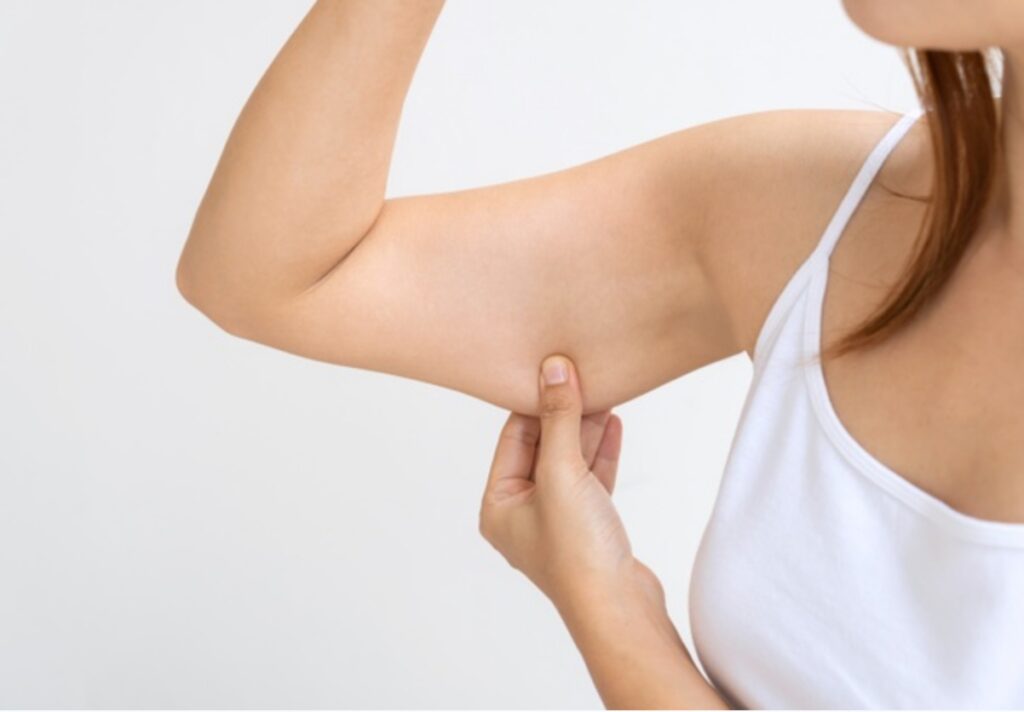 Axillary:
For people with little fat and little saggy skin, liposuction of the arm is usually performed and only a segment of skin is removed in the area near the armpit. 
Classic Brachioplasty:
For those with great flaccidity of skin that needs  an important resection of the same. The incision is more extended and runs along the inside of the arm, it can be associated with liposuction.
Extended Brachioplasty:
Those who have severely lax skin from massive weight loss, in this case, the incision could extend to the elbow.
Indications: 
Sagging skin on the arms.

Excess fat tissue in the arms.

 Aging. 

Excessive weight loss.
Procedure: 
Meticulous design of the areas that will be lipoaspired  and the skin areas to be removed, seeking maximum symmetry in both arms. 

Under sedation, liposuction is carried out if necessary. Guided by the marks they made on his arm, all excess redundant skin is removed. 

Muscle plication stitches  are placed. 

Closure of the surgical wound with stitches. 

The placement of drains is very rare but if necessary they will be used.

 Elastic bandage. 

The entire procedure generally takes 3 hours.
Postoperative care: 
After a Brachioplasty, the incisions will be covered with adhesives and the arms will be softly wrapped with elastic bandages to minimize swelling. 

Receive the prescribed pain relievers and antibiotics.

Wear an elastic garment (compression vest/sleeve) for a few weeks to help control edema. 

During the first few days after a Brachioplasty, avoid raising your arms above shoulder level for three to four weeks. 

Avoid using your arms for physical and sports activities that could stretch your incisions for 4 to 5 weeks after surgery.

 Postoperative lymphatic drainage.
Contraindications: 
Smokers

 Heart diseases. 

Collagenopathies.

 Immunodeficiencies. 

Coagulation disorders. 

While you are on a weight-loss cure. Medical condition that interferes with wound healing. 
Other recommendations:
Swelling of the hands is frequent after this surgery, therefore rest and the use of an elastic garment is suggested. Avoid wearing rings/jewelry until the swelling has resolved and try to sleep with your arms slightly elevated on a pillow. After this surgery, the aging process continues, therefore, to avoid sagging arms again, maintaining a stable and healthy weight can help preserve the results.